About
History
---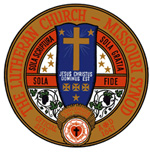 ---
---
Church Phone Number:
507.388.4336
Street Address
2101 Lor Ray Drive
North Mankato, MN 56003
email:
goodshepherd57@juno.com
Driving Directions:
From Mankato or North Mankato:
Take Hwy 14 west from Hwy 169. Take the Lor Ray Drive exit. Take a right (north).
Drive approximately a half mile. Church is on the left.
Mankato/North Mankato, MN Map
Google Satellite View
Web Content and Design
Gary Urban
This site made with
RapidWeaver
and elixir graphics Ribbon theme