Worship
Sunday Service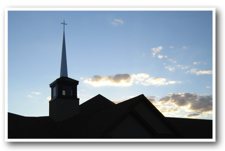 9:00am
Education Hour
10:15am
Directions

Live Streaming Service - April 5th
Live Streaming Service - March 29th
Live Streaming Service - March 22nd




A Message from LCMS President Harrison Amid the Coronavirus Pandemic
More resources
Readings for:
April 5, 2020

Palm Sunday
First Reading

Isaiah 50:4-9a
Second Reading
Philippians 2:5-11
Gospel Reading
Matthew 26:1-27:66
Liturgical Color
Purple
Lectionary Summaries
lutherancalendar.org
Lent Services
April 5 , Divine Service @ 9am -
online
April 10th, Good Friday @ 7pm - online
April 11th, Easter Vigil @ - TBD
April 12th, Easter Sunrise, 9:00am - Parking lot service
Rev Vance and Linda Becker - Serving the Lord in Kenya
Stewardship
Matt. 21:3 – "If anyone says anything to you, you shall say, 'The Lord needs them,' and he will send them at once." Did Jesus really need the donkey? If the man had refused to give the donkey, would the work of salvation have been derailed? Of course not. But what an honor for the man who owned this donkey and foal! Likewise, the Lord needs none of us, but what an honor for God to choose to use our generosity in the work of His Church.
Life Message
"For me, Holy Week offers us a glimpse into the holy and vicarious humanity of Jesus. The human Jesus struggling with His own suffering in agony is a portrait for which I am deeply thankful. Jesus struggled as I do. And while I often reluctantly say to God, 'Not my will but yours be done,' I trust that God will generate salvation out of suffering and life from death." Margaret Manning Shull is a member of the speaking and writing team at Ravi Zacharias International Ministries in Bellingham, Washington - A Life Quote from Lutherans For Life
www.lutheransforlife.org
What About Life
Lutheran Resources
What About Marriage