Worship
Sunday Service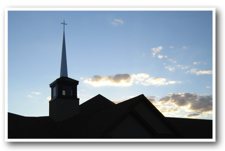 9:00am
Education Hour
10:15am
Directions

Live Streaming Service - May 10th
Live Streaming Service - May 3rd
Live Streaming Service - April 26th
Live Streaming Service - April 19th

April 12th, Easter Sunrise, 9:00am -
Online
April 10th, Good Friday @ 7pm -
online

Live Streaming Service - April 5th
Live Streaming Service - March 29th
Live Streaming Service - March 22nd




A Message from LCMS President Harrison Amid the Coronavirus Pandemic
More resources
Readings for:
May 10, 2020

Fifth Sunday of Easter
First Reading

Acts 6:1-9
Second Reading
1 Peter 2:2-10
Gospel Reading
John 14:1-14
Liturgical Color
White
Lectionary Summaries
lutherancalendar.org
Rev Vance and Linda Becker - Serving the Lord in Kenya
Stewardship
1 Peter 1:3b-4 – "He has caused us to be born again to a living hope through the resurrection of Jesus Christ from the dead, to an inheritance that is imperishable, undefiled, and unfading, kept in heaven for you." We have waiting for us an inheritance – a treasure gathered where moth and rust do not destroy. That should change our perspective on the treasures of this earth. They are fleeting; they come and go. But we can use the treasures of this earth for the work of the Kingdom that will not fade away.
Life Message
"Moms embody grace. God gives each of us an immediate friend and automatic defender even before birth. This He does—and so does she—without our earning or deserving it. As much as daughters and sons bring His blessings to their parents, so much also do mothers mediate His mercies to their little ones." Rev. Michael W. Salemink, Executive Director of Lutherans For Life - A Life Quote from Lutherans For Life
www.lutheransforlife.org
What About Life
Lutheran Resources
What About Marriage