Worship
Sunday Service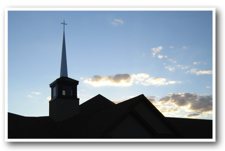 9:00am
Education Hour
10:15am
Directions

YouTube Streaming Channel - Divine Services

Coronavirus resources
Lent Devotions
Midweek Lent Services
March 10, 17, 24 @ 6:30pm
Readings for:
March 7 2021

Third Sunday in Lent
First Reading

Exodus 8:16-24
Second Reading
Ephesians 5:1-9
Gospel Reading
Luke 11:14-28
Liturgical Color
Purple
Lectionary Summaries
lutherancalendar.org
Rev Vance and Linda Becker - Serving the Lord in Kenya
Stewardship
Ephesians 5:1-2 – "Therefore be imitators of God, as beloved children. And walk in love, as Christ loved us and gave himself up for us." Our sanctification flows from the justification which we have received in Christ. His love for us transforms us into His image. This is why the Bible talks so much about giving – because we are to imitate God in His generosity. If you want to walk in the footsteps of your Heavenly Father: seek mercy, kindness, and open-handed generosity.
Life Message
"Whether you are five or 35 or 65, there will be days when it seems to you that God has dropped it. When that happens, when the darkness threatens to close in on you, just go back to the simple truth that God taught you in your youth. Go back to the Word of Light, the Word that is Christ. 'Jesus loves me, this I know, for the Bible tells me so.' That will lighten the way for you, for us all." Rev. Dr. Dale A. Meyer, The Lutheran Hour - A Life Quote from Lutherans For Life
www.lutheransforlife.org
What About Life
Lutheran Resources
What About Marriage