Worship
Sunday Service
9:00am
Education Hour
10:15am
Directions
Christmas Services
Wednesday, December 24, 4 & 7pm
Christmas Eve Service
Thursday, December 25, 9am
Christmas Day Service
News

Lutheran Resources
What About Marriage
What About Life

---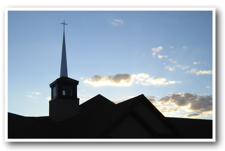 Readings for:

December 21, 2014
4th Sunday in Advent

First Reading

2 Samuel 7:1-11
Second Reading
Romans 16:25-27
Gospel Reading
Luke 1:26-38
Liturgical Color
Blue

Lectionary Summaries
Stewardship
2 Samuel 7:4 "But that same night the word of the LORD came to Nathan. . ." Nathan thought David's idea was great, so he blessed it with the Lord's name. But later that night, the Word of the Lord set him straight. The Word of the Lord must be the basis for what we think, say, and do in God's Kingdom: not our own desires or whims.
Life Message
"God is a person, and in the Church, He offers Himself to you. Jesus has promised that where two or more are gathered He is here Himself. Though we can't detect this with our eye, it is nevertheless real. Jesus was born to Virgin Mary [and] … This very Jesus gives Himself to you in His holy Word and Sacrament. He will not abandon you …" Dr. Harold Senkbeil, executive director for Spiritual Care for DOXOLOGY – A "Life Quote" from Lutherans For Life –
www.lutheransforlife.org
Sunday School
December 14, 2014: An Angel Visits Joseph
---