Worship
Sunday Service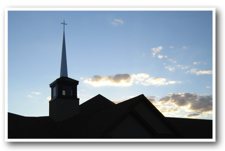 9:00am
Education Hour
10:15am
Directions
Readings for:
April 21, 2019

Easter Sunday
First Reading

Isaiah 65:17-25
Second Reading
1 Corinthians 15:19-26
Gospel Reading
Luke 24:1-12
Liturgical Color
White
Lectionary Summaries
lutherancalendar.org
Lent Worship
Lent / Easter Devotions
The sermon series theme is "The Ministry of the Messiah." Events in the passion history show how Jesus served as our prophet, priest and king. Topics include:
Wed, Mar. 6: Predicting Prophet - 7pm
Wed, Mar. 13: Praying Priest- 7pm
Wed, Mar. 20: Teaching Prophet - 7pm
Wed, Mar. 27*: Defending King- 7pm
Wed, Apr. 3: Leading King- 7pm
Wed, Apr. 10: Holy Priest- 7pm
Thurs, Apr. 18: Forgiving Priest- 7pm (Maundy Thursday)
Friday Apr. 19: Sacrificing Priest - 7pm (Good Friday)
Sunday Apr. 21: Victorious Christ (Easter Sunday) - 6:30am, 9am
Stewardship
Luke 24:6-7 – "He is not here, but has risen. Remember how he told you, while he was still in Galilee, that the Son of Man must be delivered into the hands of sinful men and be crucified and on the third day rise." So Jesus is risen, but is that Good News? What if He is mad at us for betraying Him, for running away at Gethsemane, and for not believing He would rise? The Good News is not just that Jesus is risen but that He is risen to bless us. There is no need to be alarmed. He still calls us His friends and brothers and means to bring us through death to resurrection as well. The Lord is risen; He is risen indeed!
Life Message
"When the devil speaks, do not believe the lies. Whether your life be young or old, the deceit of death will enter it. You will walk by caskets. You will lie in a hospital bed. You will hear the devil speak in his native language. His lies will come to you just as they did to me. See through his faulty speech. Recognize his broken narrative. Deny every phony word. Christ calls you a Christian, and the devil's language holds no truth. When the deceit of death enters your life, listen to the truth Christ speaks on this day … 'He will speak again. You will visit family again. She will greet you again. Christ will rise again.'" Rev. Paul Spaude, Martin Luther College - A Life Quote from Lutherans For Life
www.lutheransforlife.org
What About Life
Lutheran Resources
What About Marriage