Worship
Sunday Service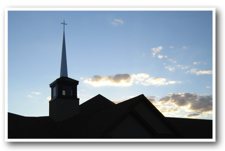 9:00am
Education Hour
10:15am
Directions
Readings for:
February 24, 2019

Seventh Sunday after the Epiphany
First Reading

Genesis 45:3-15
Second Reading
1 Corinthians 15:21-26
Gospel Reading
Luke 6:27-38
Liturgical Color
Green
Lectionary Summaries
lutherancalendar.org
Stewardship
Luke 6:30-31 – "Give to everyone who begs from you, and from one who takes away your goods do not demand them back. And as you wish that others would do to you, do so to them." Is it really possible to live like this? Would it really work to be so open-handed and generous? Our conscience often reminds us of our failures, and the Lord knows our frailty, that's for sure! But a life of faith is a life lived in imitation of Jesus. And every follower of Jesus knows that yes, indeed, it is better to give than to receive.
Life Message
"And what about those mothers who acted on their fears and aborted their child? We need to be there for them as well, assuring them of a loving, merciful, forgiving God—reminding them that there is no sin that Jesus did not pay for on the cross!" Duane Matz, former lay pastor with the Association of Free Lutheran Congregations (AFLC) and Christian radio announcer. (For those who have made an abortion decision, there is a Word of Hope, Lutherans For Life's post-abortion healing ministry. Call 888.217.8679 or email info@word-of-hope.org.) ––- A Life Quote from Lutherans For Life
www.lutheransforlife.org
What About Life
Lutheran Resources
What About Marriage