Worship
Sunday Service
9:00am
Education Hour
10:15am
Directions
---
News
What About Marriage
What About Life

---
Lutheran Resources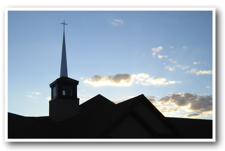 Readings for:

September 28, 2014
16th Sunday After Pentecost

First Reading

Ezekiel 18:1-4
Second Reading
Philippians 2:1-4
5-13
14-18
Gospel

Matthew 21:23-27
Liturgical Color
Green

Lectionary Summaries
Stewardship
Matthew 21:26 "But if we say, 'From man,' we are afraid of the crowd. . ." Foolish Pharisees! They fear men more than they fear God, and so they miss out on the great blessing of knowing Jesus and His love. All our sins are like this: we fear something more than we fear God. And how foolish that is, and what blessings we miss out on whenever we place our fear or trust in something other than God.
Life Message
"The world says, 'All life is not equal,' but God says, 'All life I made.' The devil says, 'All life is not equal,' but God says, 'All life I love.' The flesh says, 'All life is not equal,' but God says, 'All life I desire be saved, and come to the knowledge of the truth.'" Rev. Christopher Esget, Immanuel Lutheran Church, Alexandria, Virginia – A "Life Quote" from Lutherans For Life –
www.lutheransforlife.org
Sunday School
September 28, 2014: Cain and Abel
---