Worship
Sunday Service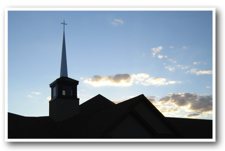 9:00am
Education Hour
10:15am
Directions
Readings for:
December 16, 2018

Third Sunday in Advent
First Reading

Zephaniah 3:14-20
Second Reading
Philippians 4:4-7
Gospel Reading
Luke 7:18-28
Liturgical Color
Blue
Advent Worship
December 5 @ 7pm
December 12 @ 7pm
December 16 @ 9am - Sunday School Christmas Program
December 19 @ 7pm - Choral Service (Day School Choir)
December 24 @ 4pm - Christmas Eve Service
December 25 @ 9am - Christmas Day Service
Lectionary Summaries
lutherancalendar.org
Stewardship
Phil. 4:5b-6 – "The Lord is at hand; do not be anxious about anything, but in everything by prayer and supplication with thanksgiving let your requests be made known to God." Wouldn't you like to be free from worry and anxiety? Isn't it worry and anxiety that often keep us from living the generous life God has called us to? St. Paul contrasts anxiety with prayer, supplication, and thanksgiving in making our requests known to God. In other words, when you are tempted to anxiety and worry, pray to the Lord with a thankful heart and pour out your supplications before Him.
Life Message
I would suggest that each of us, when we begin our Christmas preparations next year, spend a bit of time remembering those whose festival is not tinsel and toys, presents and packages. Let us ask the Lord to preserve the Savior's followers who are hated and persecuted because our Lord of life is hated." Pastor Ken Klaus, speaker emeritus of "The Lutheran Hour" –- A Life Quote from Lutherans For Life
www.lutheransforlife.org
What About Life
Lutheran Resources
What About Marriage