Worship
Sunday Service
9:00am
Education Hour
10:15am
Directions
---
News
Easter Resources
What About Life
What About Marriage

---
Lutheran Resources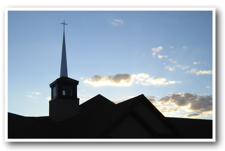 Readings for:

April 27, 2014
Second Sunday of Easter

First Reading

Acts 5:29-42
Second Reading
1 Peter 1:3-9
Gospel

John 20:19-31
Liturgical Color
White

Lectionary Summaries
Stewardship
John 20:31 St. John tells us that the Scriptures are written that we may believe that Jesus is the Christ and so that we "may have life in His name." The life we live as the baptized is not a life that is our own. It was bought with a price, the price of Christ's death and resurrection. All of this life in His name is lived in a way that reflects His glory and serves Him by serving our neighbor.
Life Message
'As a father has compassion on his children, so the Lord has compassion on those who fear him' (Psalm 103:13). His love for us moved Him to sacrifice His Son on the cross that we might receive forgiveness and everlasting life through faith. There is no greater love. His love is the source of our love. 'We love because he first loved us' (1 John 4:19)." Daily Devotions email, Redeemer Lutheran Church, Sister Lakes, Michigan – A "Life Quote" from Lutherans For Life –
www.lutheransforlife.org
Sunday School
April 27, 2014: The Empty Tomb
---