Worship
Sunday Service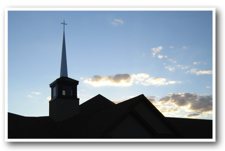 9:00am
Education Hour
10:15am
Directions
Readings for:

February 1, 2015
4th Sunday after the Epiphany
First Reading

Deuteronomy 18:15-20
Second Reading
1 Corinthians 8:1-13
Gospel Reading
Mark 1:21-28
Liturgical Color
Green

Lectionary Summaries
Stewardship
Mark 1:22 "And they were astonished at his teaching, for he taught them as one who had authority, and not as the scribes." Authority is a word we are sometimes afraid of and don't like to hear. But that's just our sinful flesh talking. Jesus' authority is something we need. We need him to show us what to believe and how to live – for Jesus' authority is always connected to his love.
Life Message
"The danger of Roe [v. Wade] is that it legalized the idea that MIGHT makes RIGHT." Dr. Jean Garton, past president of Lutherans For Life – A "Life Quote" from Lutherans For Life –
www.lutheransforlife.org
Sunday School
January 25, 2015: Jesus Calls Matthew
What About Life

News
Lutheran Resources
What About Marriage
---